With a bra clip, you easily convert any of your bras into a cross-back style. And no more traps falling down. See my selection of 6 different bra clips
Maidenform Clip | See bra clips Amazon

What is a bra clip?

A bra clip is a little bra accessory made of skin-friendly plastic. Clips come in different shapes and colors, but they all do the same.
They bring your bra straps together at the back, or in the front if you like.

With one simple clip, you change the position of your bra straps in no time.
Bra clips can be easily attached to the back of the bra straps, allowing for a customized fit that prevents the straps from slipping off the shoulders. This is particularly useful for women with narrow or sloping shoulders.
But as I get older I use them not only to have bare shoulders but also during sports. When being active I do not longer need to worry about straps falling down.

When use a bra clip?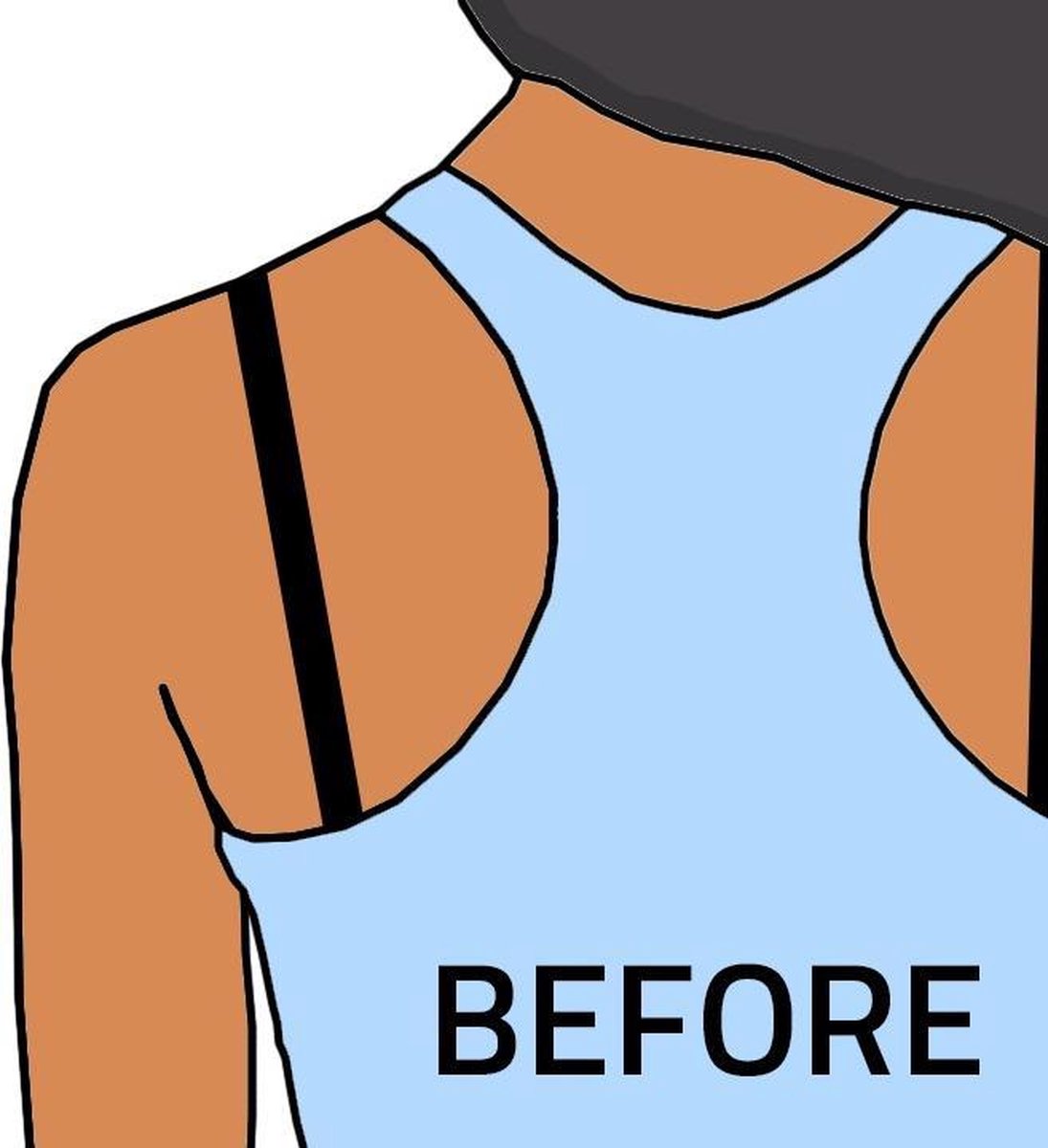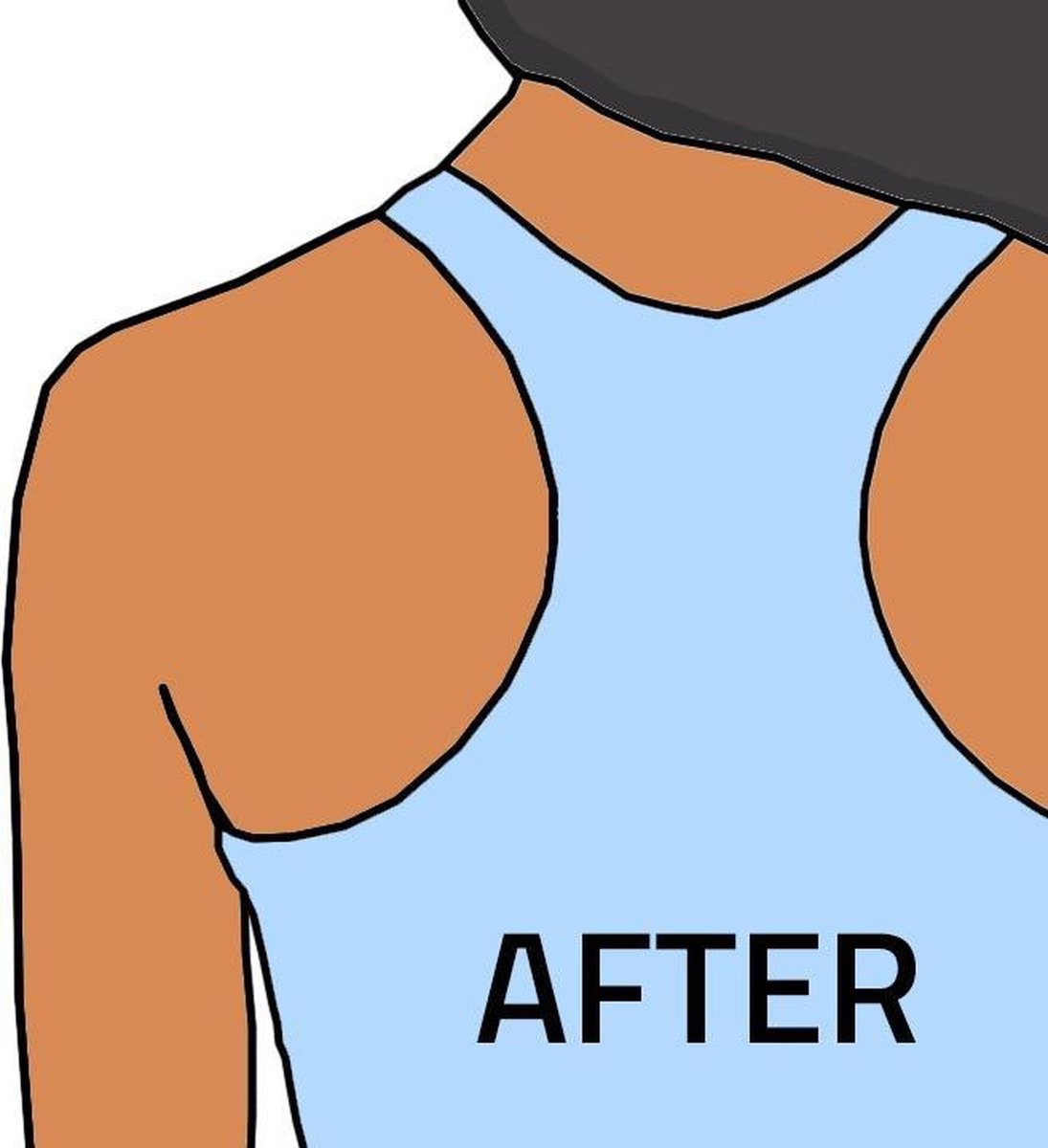 Well, don't we all hate to wear a dress or top when bra straps are showing? So we don't wear them. Do we?
I certainly left a portion of my clothes untouched just because I was missing the right bra.
Other solutions to wear all your outfits are sticky bras or the use of boob tape
I find the clip a great solution for a holiday or short trip. I always take one with me. So I don't need to pack several bra styles and can wear any racerback outfit.

A bra clip is a simple trick really that brings your regular bra straps together. One of those hacks you wanted to have known about much longer.
Many women use a clip for bathing suits as well. They find it gives their swimwear a bit more support.
And having slopey shoulders, a clip helps to hold up the straps. No more constantly pulling bra straps up.
Not only does it leave your shoulders bare, the clip shifts in a way the weight of the chest and provides a nice natural cleavage.
enjoy all your outfits without bra straps showing
used for nursing bras, they usually do not come in racerback styles
are your straps too long? with a clip they will be shortened

How to put on a bra clip?
You'll find different ways to put on your bra clip. It is either before you put on your bra, or after. Choose what's most comfortable for you

Put on the bra clip while wearing a bra
Hold the bra clip and bring your hands over your shoulders to the back. First, hook one strap in the clip and then the second strap. Adjust the height of the clip to your liking.

Put on the bra clip before putting on your bra
lay the bra in front of you
lengthen the shoulder straps
hook the clip to one of the shoulder straps
do the same on the other strap
pull on the bra
adjust the straps to your needs

6 Bra Clips
1. Maidenform Four-Piece Racerback Bra Clips
Maidenform Women's Four-Piece Racerback Bra Clips | See Amazon.com
✔ black and clear clips
✔ four-piece

2. Bra Clips Oval Shape
12 Bra Clips and Bra Straps Holder for Full Cup Size | See Amazon.com
✔ 12 bra clips
✔ including some bra straps

3. Hollywood Fashion Secrets Bra Converting Clips
Hollywood Fashion Secrets Bra Converting Clips, clear, 2 pcs | See Amazon.com
✔ clear bra clips
✔ more colors available
✔ pack of four

4. Racerback Bra Clip Butterfly
Racerback Bra Clip, Conceal Straps and Cleavage Control Bra Clips By Razor Clips | See Amazon.com
✔ lovely butterfly-shaped clips
✔ black, beige, white, and clear
✔ pack of four
✔ also available in heart shape

5. Racerback Bra Clip Heart Shape
Racerback Bra Clip, Cleavage Control Bra Clips By Razor Clips | See Amazon.com
✔ lovely heart-shaped clips
✔ black, beige, white, and clear
✔ pack of four

6. Racerback Bra Clip Flower-shaped
Racerback Bra Clip, Conceal Straps and Cleavage Control Bra Clips By Razor Clips | See Amazon.com
✔ lovely flower-shaped clips
✔ height-adjustable clips
✔ pack of four
✔ also available in heart shape

Other articles you might like
Bra Hacks Guide
10 Bra Organizers
Strapless bras for AA
Bra straps
Bra extenders 1-6 hooks
Swim shapers
Bra inserts for small breasts
Silicone nipple covers
Disposable nipple pasties
Soap for washing bras
Laundry bags